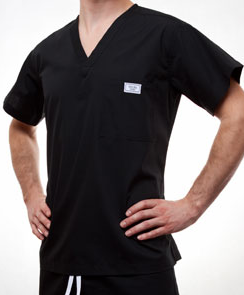 I remember being in the hospital the last time I had some major stuff happen in my life. It was like I was in another place, a sort of out of body experience. I spoke, but it was as if I was just watching a puppet regurgitate my thoughts into words. I would never have made it back from that scary place were it not for the nurses and doctors who helped me regain my health and find myself again.
Sometimes, it's not just the person who helps you regain your health. Rather, it's what they stand for. Health, community, love – these some of many things that healthcare workers stand for. One might ask what the symbol for all of this is. A red cross? Two snakes intertwined? These might be universal symbols, but for me, it was the uniforms for healthcare providers.
It may sound silly, but that is what I remember most about that stay in the hospital. I had trouble remembering faces, voices, names. But I knew that when a nurse walked into the room wearing her uniform – she was there to help me. That uniform garnered my trust in the person and in the system, and it was through this trust that I got better.
When it was over, I thought about buying some scrubs of my own and shopped here: http://www.blueskyscrubs.com/categories/Scrubs/Scrubs-for-Men/
I could not be one of these heroes myself, but I respect them for what they did for me in my time of need.